ABOUT OUR FRIENDLY CAREGIVERS
At Friendly Faces Senior Care, your complete satisfaction is our prime concern.
That is why we only hire the friendliest, best, and brightest caregivers in town! We are bonded and insured and all of our caregivers are monitored on a regular basis to make sure that they deliver the proper care. They must be professional, ethical, dependable, and compassionate among many other desires qualities.
We look for live in caregivers who will truly care about our clients and do more than just the required tasks. Our caregivers take care of our clients not just physically, but emotionally and spiritually. Contact us online or call us at 281-302-4138 to learn more about hiring a professional caregiver in Pearland or the surrounding area.
Psychological Assessments
Motor Vehicle Records Reviews
Criminal Background Checks
Pre-employment and Random Drug Screenings
Certifications
Upon hire, our caregivers are enrolled in a series of certification courses through The Institute for Professional Care Education (IPCed), a national training and certification company for the caregiving professions.
Caregiver Certification matters, because Certified Caregivers:
Have foundational training and skills in providing care
Understand issues like elder abuse and how to detect or prevent it
Know the value of their observation and reporting skills in keeping their clients out of emergency care and hospitals
Increase their skills and grow professionally
Offers families peace of mind when hiring someone to assist with a loved one's care
Here are some of the courses that our caregivers are eligible to enroll in upon hire: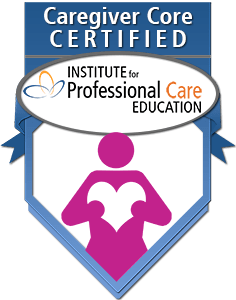 Caregiver Core Certification
Caregiver Core Certification is our foundational care certification which provides the basic level of training needed for success in a variety of care settings. Includes 12 hours of online training on essential topics and prepares new caregivers for a role as a homemaker companion.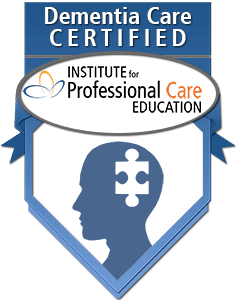 Dementia Care Certification
This training program teaches how to provide outstanding care to individuals with Alzheimer's disease or dementia. It offers an excellent career ladder for individuals who want to enhance their skills and better understand person-centered care for the individual with dementia.  Includes 23 hours of online training on essential topics.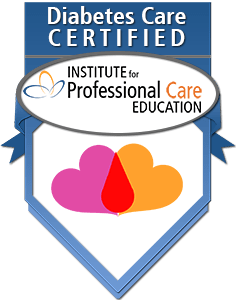 Diabetes Care Certification
Providing quality care to individuals with diabetes means more than simply understanding the diagnosis. This 6-hour program helps caregivers understand the risks that come from infection or wounds and teaches how to manage their client's activity and dietary needs.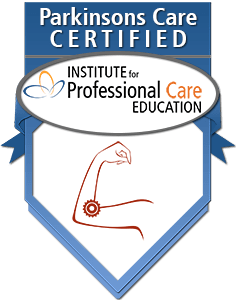 Parkinson's Care Certification
Individuals with Parkinson's disease have a wide range of abilities and challenges. This 12-hour program teaches caregivers how to help clients maintain their independence and mobility as long as possible while understanding some of the special needs of the person in their care.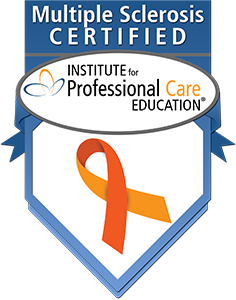 Multiple Sclerosis Care Certification
This Certificate course prepares the caregiver to provide care to a person with Multiple Sclerosis and includes training in the disease process, physical signs and symptoms of the disease as well as emotional and psycho social aspects of the disease. You'll learn to support the mobility, independence and well‐being of the person with MS.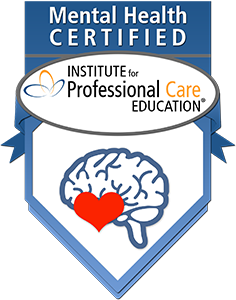 Mental Health Care Certification
Understanding mental health problems and learning key intervention and support skills is vital to a well‐rounded caregiver role. This Certification program teaches the caregiver about: mental illnesses; the mental health system, common conditions, and how to care for one's own mental health.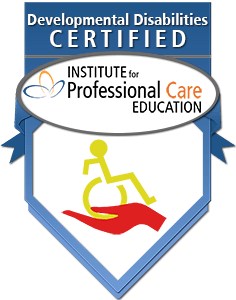 Developmental Disabilities Certification
Providing care for adults who are differently abled requires understanding abilities and how to support the person in their independence and self-care to the greatest extent possible. Includes 12 hours of online training on essential topics.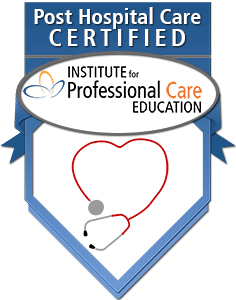 Post Hospital Care Certification
Understanding the unique needs of individuals with chronic or post-acute conditions is vital to preventing re-hospitalization. This Certification program teaches the caregiver to understand the primary body systems and most common conditions affecting these systems. Includes 17 hours of online training for caregivers learning how to provide care, what to observe and how to communicate concerns about conditions that need rapid intervention to avoid a medical emergency.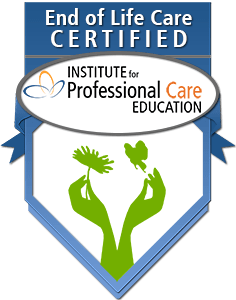 End of Life Care Certification
Caring for individuals at the end of their lives requires a special understanding of needs, grieving and loss as well as the unique concerns of the family. It also requires a deeper understanding of caregiver self-care and an understanding of hospice and palliative care. Hospice and home care agencies may find this Certification especially useful. Includes 8 hours of online training on essential topics.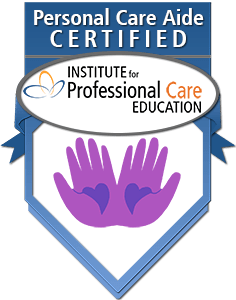 Personal Care Aide Certification
Personal Care Aide Certification is appropriate for individuals working in states or settings where no mandated certification exists. This robust 43-hour online training program includes Basic Care Skills videos that provide step-by-step skills instruction on essential topics.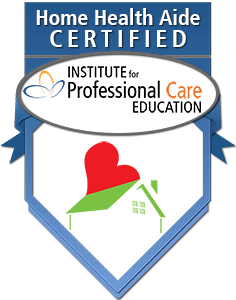 Home Health Aide Certification
There are several options for HHA Certification, including a DVD turn-key training program, a full online course and a Bridge Course for individuals already certified as CNAs or agency trained.