FALL RISK REDUCTION PROGRAM
Falls Pose a Major Risk
Safety is a major concern for seniors and their families considering "aging in place" as a preferred strategy to protect financial assets, maintain lifestyle choices, and maximize independence.  Among older adults, falls are a leading cause of both fatal and non-fatal injuries.
Each year, millions of older adults fall, resulting in broken bones, head injuries or worse.  Studies show that seniors take longer to recover from a fall, and falls often result in reduced ability to live independently. Contact us online or call us at 281-302-4138 to learn more about professional elderly home care in The Woodlands, TX and the surrounding areas.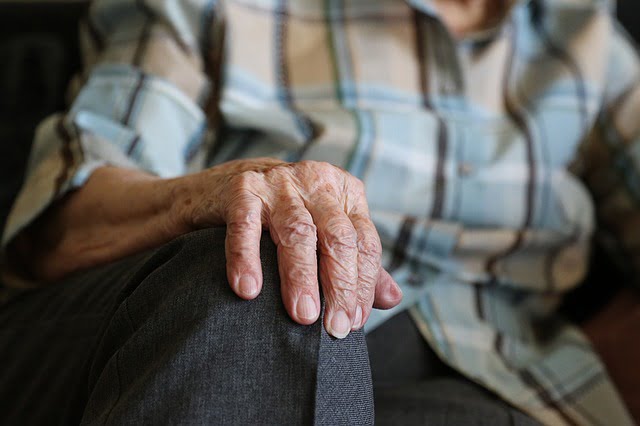 Falls are Largely Preventable
Although falls pose a significant risk to seniors who are aging in place as they get older, the good news is that falls are a public health problem that is largely preventable.
Tips to help prevent falls in the home:
Remove clutter.
Remove tripping hazards such as loose carpet or slippery throw rugs.
Install grab bars and handrails.
Use nonslip mats in the kitchen, bathtubs, showers and porches.
Wear low-heeled shoes with good support; don't walk in socks, stockings or slippers.
Exercise regularly to improve your strength and balance.
Move more carefully- take your time when moving around.
Stairs should be well lit and have rails on both sides.
Live on one level if possible.
Light up your living space- install brighter light bulbs where needed and use night lights.
Ask your doctor to review your medicines to identify medicines that may cause dizziness.
Have your eyes checked by an eye doctor at least once a year
Measure your balance on a daily basis using an

En Pointe scale

Schedule a Fall Risk Assessment – to identify risk factors for falls in the home

Friendly Faces Senior Care is utilizing the best fall prevention technology available.

Friendly Faces Senior Care is utilizing the best fall prevention technology available.
About our Fall Risk Assessment Technology
The application that we use easily captures a detailed inventory of conditions impacting the fall risk of you or your loved one, taking into consideration each individual's conditions and limitations.  The guided application can be used to receive auto-generated prompts identifying specific conditions as well as environmental barriers that could increase the likelihood for falls. As part of the assessment, standardized tools are available for taking accurate environmental measurements to make the process seamless.
Because each report is tailored to the specific person and their personal safety needs, individuals participating in our fall risk assessment have evidence that they are receiving thoughtful, customized care. Robust, easy-to-follow reporting features help seniors feel confident about where and how to get recommended equipment and supplies. The intuitive reports include where to find suggested products as well as average costs, providing a customized care plan that produces confidence and application of the suggested modifications.